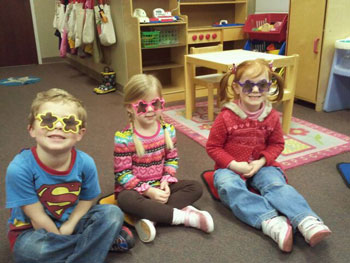 Children work with hands-on materials in preparation for writing and cutting. Children work on a variety of skills to prepare for K5. While phonemic awareness and reading readiness are a big part of K4, the classes also work on math, art, science and social studies, as well as gross motor, fine motor and social skills. They attend music, chapel and PE classes once a week.
Our K4 teachers develop lesson plans based on Kindergarten Common Core Standards and SC Early Learning Standards.
Late Stay Sample Schedule
Tonya Boozer – MWF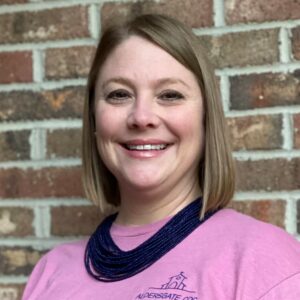 Originally from Georgia, Tonya lives in Greer with her husband Craig and their two daughters Bentley (12) and Evelyn (8).  This is Tonya's fourth year teaching at Aldersgate, but she was a volunteer and substitute with us for more than a decade.  She is most proud that both of her girls are graduates of Aldersgate.  She enjoys volunteering at her church and her children's schools as well as spending time with her family.
Favorite Children's Books:  Llama Llama series by Anna Dewdney
Favorite Scripture:  Hebrews 13:8 "Jesus Christ is the same yesterday, today and forever."
Julie Wallace – MWF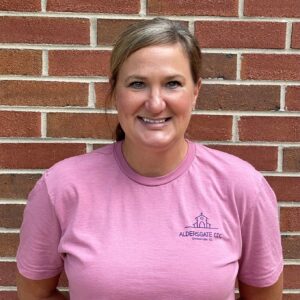 Julie attended the University of SC and has lived in Greenville for 19 years.  Along with husband T she has 2 children who both attended Aldersgate CDC.  Claire is now 15 and attends Wade Hampton, and Luke is 13 and attends St. Mary's.  Julie spent years as a Room Mom for both children and served as PTA President for 2 years.  In her spare time she loves to read, play tennis and watch her children play sports.  The beach is her "happy place."  Julie loves learning each child's personality and watching them grow throughout the year.
Favorite Children's Books:  Lil Critter
Favorite Scripture:  Colossians 3:17 "And whatever you do, in word or deed, do everything in the name of the Lord Jesus, giving thanks to God the Father through Him.
Mimi Kale – 5 Day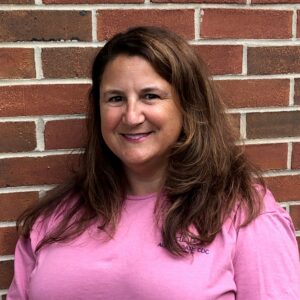 Mimi earned her Bachelor's Degree from Clemson University.  This will be her 6th year teaching at Aldersgate.  She has 2 daughters, Chloe (17) and Lola (15).  She has been married to husband Josh for 26 years.  Her family loves to travel and is on a quest to visit all 50 states.  Before coming to Aldersgate, Mimi was a Childcare Director with the YMCA and a stay-at-home mom.
Favorite Children's Book:  Pete the Cat
Why she loves teaching:  I love to see the look on children's faces when they learn to do something new all on their own.
Favorite Bible verse:  "Trust in the Lord with all your heart." Proverbs 3:5
Janice Pressley – 5 Day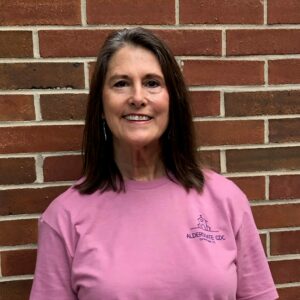 Janice has been with Aldersgate since 1998 and has worked with all age groups over the years.  Her children attended Aldersgate CDC from the 1 year old room through K5.  Grace graduated from Anderson University and teaches 2nd grade in Tennessee.  Alex graduated from USC and works at Amazon in Virginia.  Janice loves camping and hiking with her husband Michael and her favorite hobby is feeding birds and sitting outside to watch all of God's amazing wildlife.  She feels that working with children has been such a blessing and she is excited to share our wonderful program with your child!
Favorite Bible Verse:  Psalm 118:24 "This is the day that the Lord has made.  Let us rejoice and be glad in it!"
Favorite Children's Book:  My Lucky Day by Keiko Kasza