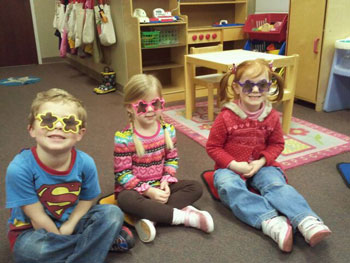 Children work with hands-on materials in preparation for writing and cutting. Children work on a variety of skills to prepare for K5. While phonemic awareness and reading readiness are a big part of K4, the classes also work on math, art, science and social studies, as well as gross motor, fine motor and social skills. They attend music and chapel classes once a week. Our five-day class also participates in cooking activities and other enrichment activities on Tuesdays & Thursdays.
Our K4 teachers develop lesson plans based on Kindergarten Common Core Standards and SC Early Learning Standards.
Late Stay Sample Schedule
Tonya Boozer – MWF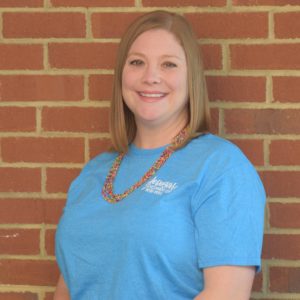 Originally from Georgia, Tonya lives in Greer with her husband Craig and their two daughters Bentley (11) and Evelyn (6).  Although last year was Tonya's first year on staff, she is no stranger.  She has been a volunteer and a substitute but is most proud that both of her girls are graduates of Aldersgate.  Before being a stay at home mom, Tonya was a product manager in the commercial design field.  She enjoys volunteering at her church and her children's schools as well as spending time with her family.  This year she is in K3 on TTh and K4 on MWF.
Favorite Children's Books:  Llama Llama series by Anna Dewdney
Favorite Scripture:  Hebrews 13:8 "Jesus Christ is the same yesterday, today and forever."
Julie Wallace – MWF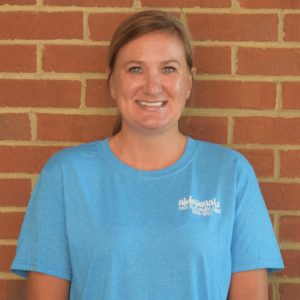 Julie attended the University of SC and has lived in Greenville for 19 years.  Along with husband T she has 2 children who both attended Aldersgate CDC.  Claire is now 14 and attends Wade Hampton, and Luke is 12 and attends League.  Julie spent years as a Room Mom for both children and served as PTA President for 2 years.  In her spare time she loves to read and play tennis.  The beach is her "happy place."
Shannon Schechter – 5 Day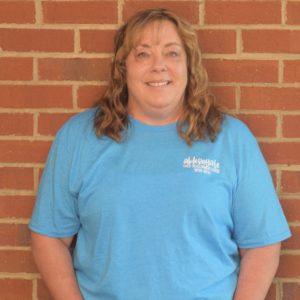 Shannon grew up in Buffalo NY and graduated from the University of Buffalo with a degree in Psychology and a minor in Education.  She received a master's degree in Mental and Rehabilitation Counseling from the University of South Florida. She moved to Greenville 15 years ago after living in Sarasota FL.  She and her husband of 24 years Mitch have two children – Jacob (20) is a junior at Clemson and Maddie (18) is a freshman at Clemson.  Shannon has worked at Aldersgate for 14 years.  She is a huge football fan and loves cheering on her Buffalo Bills!  Her favorite weather is snowy and cold!!
Favorite children's books: The Snowy Day
Why she loves teaching:  There is nothing better than teaching a child and viewing life through their eyes.  I love hearing their sweet laughter!
Mimi Kale – 5 Day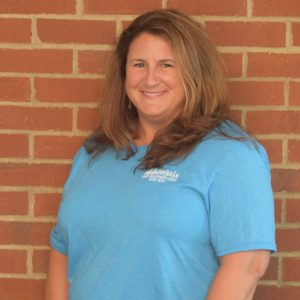 Mimi earned her Bachelor's Degree from Clemson University.  This will be her 6th year teaching at Aldersgate.  She has 2 daughters, Chloe (16) and Lola (14).  She has been married to husband Josh for 25 years.  Her family loves to travel and is on a quest to visit all 50 states.  Before coming to Aldersgate, Mimi was a Childcare Director with the YMCA and a stay-at-home mom.
Favorite Children's Book:  Pete the Cat
Why she loves teaching:  I love to see the look on children's faces when they learn to do something new all on their own.
Favorite Bible verse:  "Trust in the Lord with all your heart." Proverbs 3:5