The 1's Class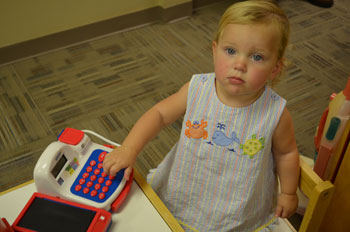 Children in our Ones classroom are exposed to a variety of nursery rhymes, finger plays, songs and stories to help develop and expand on their growing vocabulary. They work on a variety of early concepts, such as numbers, colors, opposites, shapes, animal names and sounds and identifying body parts. The teachers introduce basic Bible stories and simple Bible concepts such as "God made me" and "God loves me." The Ones explore with a wide variety of art supplies and spend lots of time on our playground developing their gross motor skills.
We have a very fun and exciting day with the Ones!
Tonya Barwick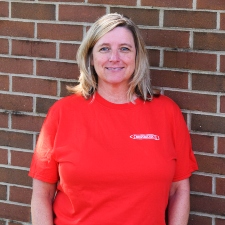 Tonya lives in Powdersville, and has worked in Greenville-area preschools for over 17 years. Along with Rhett, her husband of 29 years, she has a daughter Casey who is a graduate of Anderson University working for DSS and a son Carlisle who is a welder and a firefighter for Newberry City.  She also has 3 dogs, Mollie the Pug and Boo & Ellie the blue tick hounds.  This is Tonya's 7th year at Aldersgate CDC.
"I enjoy nursery rhymes & songs, especially the Itsy Bitsy Spider. Seeing the children grow and learn is priceless."
Stefanie Gramling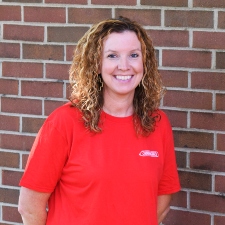 Stefanie is originally from Columbia, SC but has called Greer home for 13 years.  Along with her husband Adam, she has 3 children who have all attended Aldersgate – Peyton (10), Mason (8) & Quinn (3).  Stefanie graduated from Columbia College with a degree in Biology and taught Science for 11 years.  After staying home with her children for a few years, she joined our Aldersgate staff.  She is moving from our K5 classroom down to our Ones class this year.
Favorite children's book: The Digging-est Dog by Al Perkins
Favorite children's movie:  "Beauty and the Beast"