The K3 Class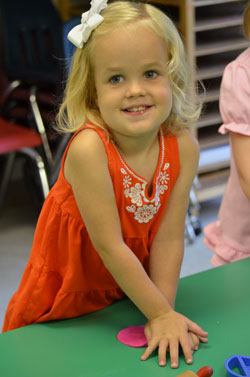 Our Threes learn through play and work with hands-on manipulatives to explore new concepts. Children work in both large and small groups to promote teamwork. The morning circle time includes songs and games that introduce the calendar, weather, the Pledge of Allegiance and the theme of the week. The class has a dedicated Chapel lesson each week to explore Bible themes. They also enjoy music class each week.
Our K3 curriculum focuses on developing the whole child – physically, socially, emotionally, cognitively and spiritually.
Late Stay Sample Schedule
Mary Anne Magliaro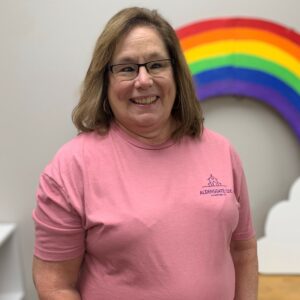 Mary Anne grew up in New Jersey and graduated from William Patterson College with a degree in Elementary Education.  She moved to SC 16 years ago after living in Christiansburg VA & Springfield TN.  Before coming to the CDC, Mary Anne worked with Greenville County Schools for 13 years.  She has been married to husband Michael for 35 years and they have 2 children, Gene 31 & Landa 29.  She is a huge football fan and is always cheering on the VT Hookies & the Clemson Tigers.
Favorite classroom Activity – reading to children
Favorite Children's Book – The Rainbow Fish
Tonya Boozer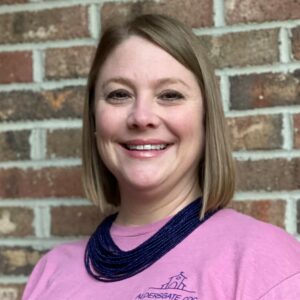 Originally from Georgia, Tonya lives in Greer with her husband Craig and their two daughters Bentley (12) and Evelyn (8).  This is Tonya's fourth year teaching at Aldersgate, but she was a volunteer and substitute with us for more than a decade.  She is most proud that both of her girls are graduates of Aldersgate.  She enjoys volunteering at her church and her children's schools as well as spending time with her family.
Favorite Children's Books:  Llama Llama series by Anna Dewdney
Favorite Scripture:  Hebrews 13:8 "Jesus Christ is the same yesterday, today and forever."