The K3 Class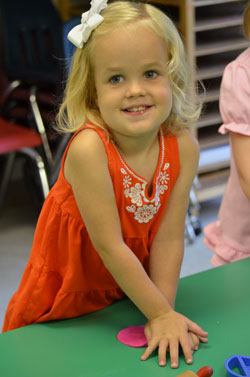 Our Threes learn through play and work with hands-on manipulatives to explore new concepts. Children work in both large and small groups to promote teamwork. The morning circle time includes songs and games that introduce the calendar, weather, the Pledge of Allegiance and the theme of the week. The class has a dedicated Chapel lesson each week to explore Bible themes. They also enjoy music class each week.
Our K3 curriculum focuses on developing the whole child – physically, socially, emotionally, cognitively and spiritually.
Late Stay Sample Schedule
Mary Anne Magliaro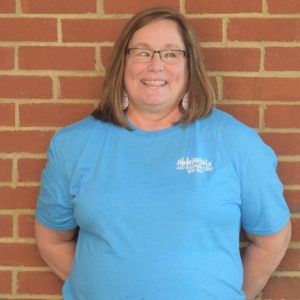 Mary Anne grew up in New Jersey and graduated from William Patterson College with a degree in Elementary Education.  She moved to SC 15 years ago after living in Christiansburg VA & Springfield TN.  Before coming to the CDC, Mary Anne worked with Greenville County Schools for 13 years.  She has been married to husband Michael for 33 years and they have 2 children, Gene 29 & Landa 26.  She is a huge football fan and is always cheering on the VT Hookies & the Clemson Tigers.
Favorite classroom Activity – reading to children
Favorite Children's Book – The Rainbow Fish
Janice Pressley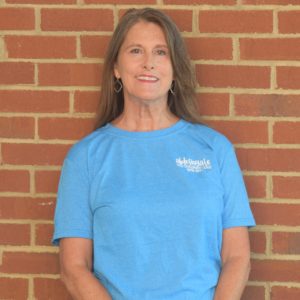 Janice has been with Aldersgate since 1998 and has worked with all age groups over the years.  Her daughter Grace & her son Alex both attended Aldersgate CDC from the 1 year old room through K5! Grace is now 23 and Alex is 22.  Along with Michael, her husband of 27 years, Janice loves cycling, camping & hiking with her family.  She feels that working with children has been such a blessing and she is excited to share our wonderful program with your child!
Favorite Bible verse– "This is the day that the Lord has made.  Let us rejoice and be glad in it." Psalm 118:24
Favorite book – My Lucky Day by Keiko Kasza