The K3 Class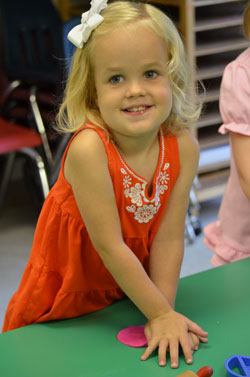 Our Threes learn through play and work with hands-on manipulatives to explore new concepts. Children work in both large and small groups to promote teamwork. The morning circle time includes songs and games that introduce the calendar, weather, the Pledge of Allegiance and the theme of the week. The class has a dedicated Chapel lesson each week to explore Bible themes. They also enjoy music class each week.
Our K3 curriculum focuses on developing the whole child – physically, socially, emotionally, cognitively and spiritually.
Late Stay Sample Schedule
Mimi Kale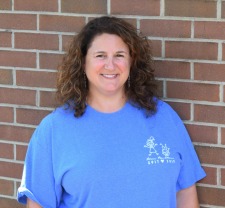 Mimi graduated from Clemson with a degree in Parks, Recreation and Tourism Management.  Along with her husband of 22 years, Josh, she has 2 daughters, Chloe & Lola, that attended Aldersgate CDC.  As a family they enjoy all things outside.  Before being a stay-home mom, Mimi ran the after school & summer day camp programs at the YMCA.  She substituted in all the classes at the CDC before joining our staff full-time.
• Favorite Bible story – Joseph & his brothers
• Favorite things about K3 – Listening to children's stories & seeing their imagination in action
Janice Pressley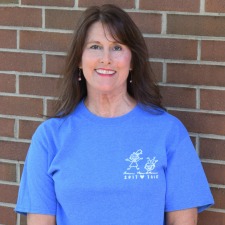 Janice has been with Aldersgate since 1998 and has worked with all age groups over the years.  Her daughter Grace & her son Alex both attended Aldersgate CDC from the 1 year old room through K5!  Her husband Michael loves cycling and her family enjoys camping & hiking together.  She feels that working with children has been such a blessing and she looks forward to another great year!
• Favorite Bible story – Parable of the Lost Son
• Favorite classroom Activity – group centers