The 2's Class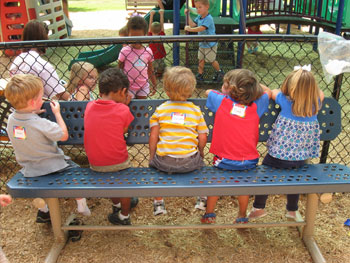 Two year olds are full of energy and need to stay busy. Our Twos enjoy a child-centered environment specifically planned to promote independence. The children use all five senses to explore all that is around them by learning through play. We set limits that lead to self-discipline and self-acceptance while encouraging curiosity and independence. A typical day includes reading books, playing cognitive games, singing and dancing, doing art projects, completing science experiments, playing outside and role playing (dress-up, housekeeping center, truck center, block center, etc.). Children are introduced to prayers, songs and symbols of faith. Twice a week, our Twos enjoy music class.
Two year olds are full of awe and wonder about the world around them!
Shaney Cross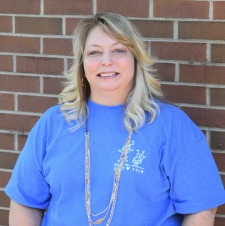 Aldersgate is a home away from home for Shaney.  She began attending church here over 15 years ago and became a member of the CDC staff in 2007.  She has always taught her beloved twos and can't imagine being anywhere else!  Shaney raised two children who are now grown, and her time here serves to fill the gap of an empty nest.
"I love every age and stage, but the twos are truly where my heart is.  The excitement I get to experience over and over each year when new milestones are reached is, without a doubt, my favorite part of teaching."