Keeping Your Child Actively Learning While We're Out of School
We've been out of school almost one week – is your child already showing signs of brain drain??  Maybe your child wants to spend all day in front of the TV or other brain-draining screen?  Or perhaps he or she wants your attention ALL DAY & you cannot finish your holiday to-do list??  Well, we have a few quick & easy ideas for you!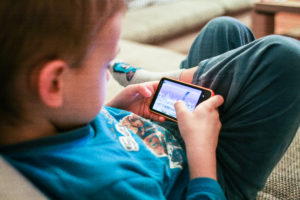 At Aldersgate CDC, our preschool days are filled with tons & tons of learning opportunities – letter names, letter sounds, phonemic awareness, fine motor skills, name recognition, scientific concepts, self-regulation, community awareness, gross motor skills, emotional control, social skills, math skills – these are just a few of the many things your child works on every day at preschool, and now he or she is going to be home for weeks and missing out on all of this great learning!  You could offer home school during this time, but who are we kidding?  The holidays are much too busy for that!!
So what can you do to prevent dreaded "brain drain" while your child is away from school? Here are some fun games & activities to do at home that will not only keep your child's brain active but also keep him or her busy while you get that long list of holiday tasks completed!
Wiki sticks – shape these into letters & numbers
Puzzles
Scissor box – offer a variety of scrap papers & scissors in a box; this is great for travel or long waits at restaurants
Busy boxes or busy bags – fill a container with fun items your child can safely play with alone (examples include locks & keys, clothespins & pom poms, legos, playing cards (great for sorting!) and measuring box – include a tape measure, ruler, paper & pencil)
Model actions to foster independence & give your child time to practice these new skills (zippers, buttons, tying shoes, etc)
Exercise! Count steps as you go up & down, sing ABC song as you go up & down stairs
Bake together – children can help measure, pour, stir
Magna doodle or dry erase board – write letters & numbers if able, practice pre-writing skills if not
Pop bubble wrap (GREAT for hand strength!)
"Bake" playdough Christmas cookies
Have a "screen free day" where you spend time with your child – it's the best gift you can give yourself & your child!!
And we definitely recognize there are times where screens are necessary, so get in the habit of offering fun educational apps & websites rather than video games or movies.  Here are some of our current favorites:
Most importantly, spend time READING with your child every day!  It will be the greatest indicator of his or her future school success.