The 2's Class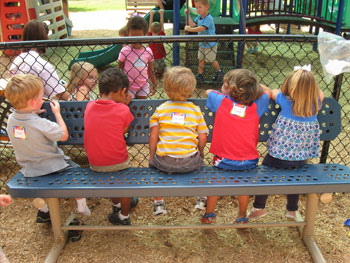 Two year olds are full of energy and need to stay busy. Our Twos enjoy a child-centered environment specifically planned to promote independence. The children use all five senses to explore all that is around them by learning through play. We set limits that lead to self-discipline and self-acceptance while encouraging curiosity and independence. A typical day includes reading books, playing cognitive games, singing and dancing, doing art projects, completing science experiments, playing outside and role playing (dress-up, housekeeping center, truck center, block center, etc.). Children are introduced to prayers, songs and symbols of faith. Twice a week, our Twos enjoy music class.
Two year olds are full of awe and wonder about the world around them!
Shaney Cross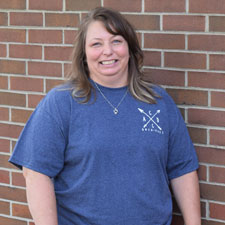 Shaney has been at Aldersgate since 2007, always teaching her beloved Twos class. She has two children, Hayden and Logan, and is an active member of Aldersgate UMC.
"Michele and I love stories of the Bible and cherish the time each year when we have the opportunity to experience these stories with the children. I say 'experience' because that's what happens in the twos. Each story is usually accompanied by some fun science, math, and reading that we play our way through. By the end of the week and story end, our little ones are sharing what they've learned with anyone who will listen. That by far, is our favorite part!"
Michele Owens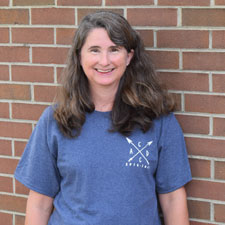 Michele has been at Aldersgate since 2010.  She is married to Tom.  They have three children, Drew, Jordan and Brook, one daughter-in-law, Kayla, two sons-in-law Chris and Ben, and three grandchildren, Melanie, Miller, and Meredith.  Michele has worked in the ones and the twos.  She has substituted in all the classes.  She feels very blessed to be working at Aldersgate.  She enjoys watching our students grow and learn and have fun along the way.
"I love when our students tell the story of Jesus at Christmas and Easter time.  They are so excited to tell the Good News."